Let's set a few things straight. First I love lists and second I'm a book fiend which means Goodreads is like crack to me. Yes, I do the user challenge. I've done it for the last few years which is wonderful way to track the books I have read in the past year mostly because when people ask me what I have read lately I stare at them. It's my goldfish memory people, but now I can pull up Goodreads and rattle off a few books to sound smart.
Looking back over my list feels a bit nostalgic. Each book reminds me a bit of a place or the time I was in my life. What I was doing or what my interest was at the time and I can't help remembering recalling each story. That's why I wanted to share my favorite books of 2014. There were so many others I could add, but I wanted to keep it short.

The Coat Route: Craft, Luxury, & Obsession on the Trail of a $50,000 Coat
by Meg Lukens Noonan
Have you ever wondered what drives people to spend so much money on clothing? This book follows the history of one coat that cost $50,000 dollars to make and why it cost that. The author traveled the world to meet the button maker who talks about needing to keep up with China, finds the people in Peru who are improving their community while protecting the Vicuña which was used as the fabric, and to meet the people who are struggling to keep their dying art alive in the face of mass production. The book weaves beautiful story telling into a history lesson that just can't be put down.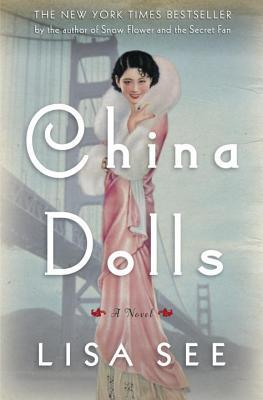 China Dolls
by Lisa See
There is a certain excitement when you realizing that you are reading a book that you know is going to become one of your all time favorites. China Dolls was that book for me. What I love was that it was set during WWII and told from the point of view of three Japanese and Chinese characters who were not only outcasts due to their cultural background, but also outcasts among their own peers. The story goes on to explore the issues of the times (internment camps, homosexuality, counterculture, and Chinese and Japanese relations) as well as the complicated relationship between the three main characters.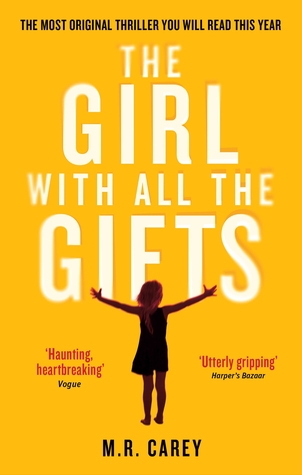 The Girl with All the Gifts
by M.R. Carey
Here is the deal. When all your favorite book blogs are raving about one book you read it. I wasn't a fan of the writer's style and at times it pulled me out of the book but the story was so interesting I kept pulling me back in for more.
Prayers for the Stolen
This isn't a pretty story. It is crude, raw, and horrifying. There is no flowery start and satisfying ending where the characters live happily ever after. In fact most of the time I felt as if I was looking at one chapter of the main character's, Ladydi, life and just following her through motions of a world she has no control over.
Mao: The Unknown Story
This isn't a book to lay back on the beach to read to relax. It is a hard core, intensely researched and documented look into the rise and death of Chairmen Mao. This is a point and person in history that I have an great amount of interest in however most accounts of his life and impact on China seem, well romantic, especially considering that he was responsible for twice as many deaths as Hitler. This book cleared up things that didn't fit for me and added in details that I was even surprised to find out.
So that's my list. What were your favorite reads this year?